.new washbasins
Next to the new WET washbasins with light we introduce a new line of very colorful and fun porcelain washbasins.
The Flower series come in three different colors, Kisses Red, Sunny Yellow and Dutch Orange. Upon request we also had a small fountain made in the same red color as the Kisses urinal.

Check out all washbasins in our shop and bring a total new and refreshing experience to your bathroom!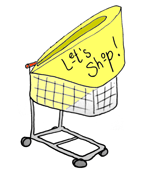 .wet design

WET is an Italian design company founded by Dutch designer Jan Puylaert. Its revolutionary colorful polyethylene designs incorporating light as an eye-catching feature, make taking a bath or washing your hands a special experience. Just like us WET believes in making more out of the traditional white bathroom by introducing new ideas, new technology and design.

WET products are also available in our online shop.
Please note, the WET LED products are only available with 220V.

Use the links below to read more about the WET bathtub and WET washbasin and get surprised by the simple, elegant and colorful designs that are available with or without light!